Our Commitment: Health + Safety
We are excited to announce that we are beginning to reopen our spa in compliance with the local, state and national regulations. We have worked diligently during the closure of our spa due to COVID-19 to update our already rigorous sanitation and safety standards.
Our top priority has always been to deliver an unparalleled experience of restoration and rejuvenation to our clients, and our resolve is stronger now than ever before. We has been hard at work to raise the bar of hygiene and sanitation, as well as considering every step of your service experience to ensure we meet your needs in a focused and safe manner that is in accordance with government guidelines. You might notice some changes during your next visit as we have implemented new policies and procedures to further promote the health and safety of clients and staff which we've outlined below
WHAT WE ARE COMMITTED TO:
Monitoring our Health: Your Esthetician will check their temperature every morning. Anyone with an elevated temperature will self isolate and reschedule your appointment with another staff member or reschedule your appointment to a later date.​
Sterilization: We will rotate the use of rooms to allow for the disinfection of previously used rooms. Each room will be UV sterilized and wiped down with disinfectants.
Limited Clients: We currently only allowing1- 2 clients at a time at our spa. Clients will not come in contact with anyone except therapy during entire visit.
Clean : Each room will have a UV sterilization. As always, newly laundered robes, towels and disposable sheets are a must.
Triple-Layered Protection: Mask, Face Shield, and Gloves will be worn by your therapy during the whole time of your visit.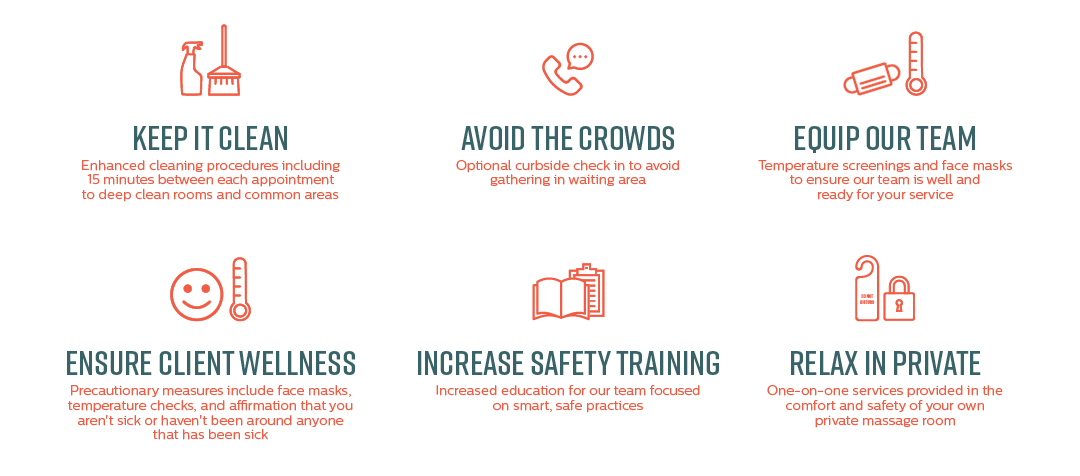 Yin Beauty & Arts Spa Policy
All treatments are by appointment only. To ensure your preferred appointment times, please make sure to book your reservations several days in advance.
All appointments are on a first come, first served basis.
7 Days notification is required for booking groups of 4 or more. Deposit is required for groups of 4 or more upon booking. At *Peak Hours, groups of this size must pre-pay.
Upon making an appointment new clients must secure it with a major credit card (Your card will not be charged unless there is a no show for your scheduled appointment)
New clients, for a leisurely and pleasant experience, please arrive 10-15 minutes early for your appointment, for a consultation and to supply basic information about medical history, allergies and contact information. Please be sure to inform your therapist of any medical conditions or pregnancy.
Be Prompt: Please note that your scheduled time is your table time. If you arrive late, you will still be charged for the full session and only be granted the remainder of your session.
Cancellations must be done 24 hours in advance for a single service and 48 hours in advance for multiple services and spa packages. This gives us an opportunity to offer openings to other guests. Cancellations with improper notice will be charged 100% of the service amount.